Social Media Wellness Conversation with The Los Altos Town Crier
by Ana Homayoun on
Category: Technology, Teen Boys, Teen Girls, Teenagers, Teens and technology
---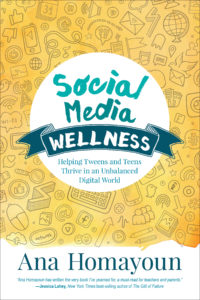 Green Ivy Educational Consulting founder Ana Homayoun, sat down with the Los Altos Town Crier to discuss her third book, Social Media Wellness: Helping Tweens and Teens Thrive in an Unbalanced Digital World, which aims to illuminate today's social media landscape, inspire critical conversations that parents, teens, and educators need to be having around technology, and offer practical means for helping our kids achieve academic, social, emotional, and physical wellness.
As Ana notes in the interview, when she started working with teens 15 years ago, their biggest distractions were pets, siblings and food. Now, of course, the landscape is vastly different. From the Town Crier article:
"Homayoun's book cites the rapid proliferation of new social media platforms, and the complexity of kids' social interactions on those platforms, as one reason parents may not be fully aware of what their kids are doing online. For example, even a parent who thinks he or she is keeping tabs on a teen's Instagram may be unaware of the common use of "Finstagram," or "fake Instagram," accounts that tweens may create as decoys to prevent adults from finding their real – and secret – accounts.

Although it's important for parents to understand what the social media landscape looks like for teens, and to "speak the language" of social media, Homayoun said she doesn't encourage parents to react to the unknowns of social media out of fear.

"Parents often think (you should) tell kids, 'Oh, don't do that because you won't get into college,' or 'Oh, if people see that, you'll get into trouble,'" she said. "We're having the wrong conversations with kids. We scare them from seeking out help when they need help." Instead of employing the "fear factor," Homayoun coaches parents to start conversations around the framework of healthy socialization, effective self-regulation and overall safety.

Within that framework, she said, parents and educators can help empower teens to determine whether their use of social media is helping them feel more or less connected to others socially, whether they're making deliberate choices about the role social media plays in their lives and whether it's contributing to their overall well-being."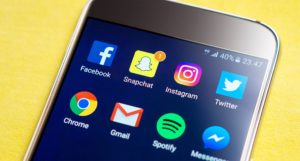 Social Media Wellness is available for order now!  Incentive: We've created extensive readers' guides for students, parents and educators as an incentive for those who pre-order books on/before September 1, 2017. The reader's guides are each about 20 pages long, and offer exercises, thoughtful questions, sample family contracts and other resources to bring the book's message to light. To learn more, visit www.anahomayoun.com.