Five Things To Cross Off Your College Application List This Summer
by Ana Homayoun on
Category: College Admissions, College Corner, College Counseling, Education Articles, Green Ivy Blog, Parenting, Setting Goals, Summer Plans, Teen Boys, Teen Girls, Teenagers
---

It may feel as though summer has just started, but July is almost here (!) and the countdown to fall semester will begin soon. Since it can be challenging to juggle college applications with the flurry of senior year, at Green Ivy we work with all of our college counseling students over the summer on several components of their applications in order to help alleviate stress and streamline the process.
To that end, we've put together a short list of items we recommend rising seniors get done in these slower months so that they can easily manage other application components, school work, and extracurricular activities come fall.
Work to finalize your college list. Continue researching your schools online or in person during campus visits and start narrowing down your schools to 8–12 total (CSUs, UCs, or any individual campuses of a large state system should be considered as one each). If you are having trouble cutting schools, try writing down the top five most important characteristics you are looking for in a college, such as size, environment, community, academics, etc. This can help you focus on your priorities and identify which schools best reflect them.
Fill out and finalize the Common Application. This may seem like a small task, but the Common Application takes about three hours to complete (not including the essay!), and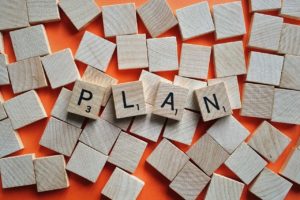 the activities list takes a bit of trial and error to format and organize in a way that best grabs the attention of admissions officers. Once your Common App is complete, you can copy and paste much of the information over to other applications, like the UC Application or the Coalition Application.
Draft your Common Application personal statement. Now is a fantastic time to start drafting your Common App essay. One way to get started is simply to free write about a meaningful moment or time in your life and see where it leads you. Another idea is to consider a tangible item that is significant to you—like the desk in your room, your favorite sweatshirt, or the place where you feel most content—and tell a story about it, which can be a way of capturing an interesting aspect of who you are.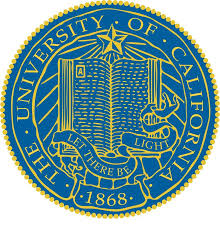 If you plan on applying to the University of California system, the application opens on August 1. Completing this application in the summer is another great administrative task to cross off your list. Parts of the application can be a bit counter intuitive, so troubleshooting and addressing any glitches now will save you time down the road.
Check in with your teacher recommenders. It can't hurt to send an email wishing them a great summer and asking if you can work on any required questionnaires now, so that they will be finished and ready to submit when school starts.
If you are still feeling a bit overwhelmed by the college application process, consider signing up for a Green Ivy College Counseling Bootcamp in July or August. We cover all of the above in our four-day class, which is limited to six students and designed to help each student create quality content and manage the process. For more information and available dates, click here.