Green Ivy Writing Coaching and Pre-College Summer Writing Programs
by Abby on
Category: Summer Plans
---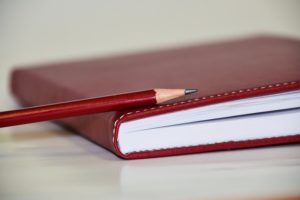 The Green Ivy writing program is designed to help students feel confident and empowered to effectively communicate their thoughts, ideas and dreams the world. We understand the importance of powerful communication skills, and recognize how intertwined students' academic and personal success is with their ability to write well. To that end, we offer a personalized writing curriculum tailored to students' interests, strengths, and areas of growth, and our work inspires students to improve and enhance their own personal writing style. In addition, we help students successfully structure academic and research papers and think critically to develop arguments and analysis.
During the school year, our writing coaching works in tandem with school assignments. During the summer, our intensive writing workshop uses a customized reading list personalized to students' interests and needs.
Flexible curriculum tailored to students' interests and skill level
Offered in-office or via Skype
Use short stories and personalized reading lists to encourage active and engaged participation
Empower students to develop their own writing "voice"
Model creative problem solving through editing of students' work
Allow students to express thoughts and experiences in a positive, inspiring environment
Provide dynamic exercises to teach basic grammar and mechanics (as needed)
Help students discover their ideal writing conditions and work environment
We've also reserached selected pre-college summer programs for students looking for exposure in journalism, screenwriting, literary analysis and creative writing and the experience of living on a college campus for several weeks. We hope these suggestions will get everyone thinking about ways to expand their knowledge for the rest of the semester and into the summer!
Writing scripts for film requires tools and abilities that cross disciplines: an eye for visual composition, an ear for dialogue, a mind for structure, and an insight into human behavior. Students in this course will progress from an introduction to the written screenplay, with its ability to evoke a world in an incredibly efficient format, through character sketches, scene writing, and outlines, to a final project of a short film script, or the beginning of a feature film script. Throughout the course students will learn to give and take constructive criticism in a writing workshop, a crucial skill for the collaborative world of film.
Ideal for motivated and verbally talented students with an interest in writing about ideas and social issues, the Expository Writing course introduces students to a variety of essay structures and modes of essay development. The course examines two different forms of writing side by side: creative non-fiction and analytical essays, and in doing so, students compare the use of personal and fictional material with analysis and criticism. In this course, students investigate examples of reflective personal essays, expository essays, and research-based arguments written by expert practitioners of the art of writing, in part to improve their writing skills but also learn to evaluate and analyze arguments more effectively and think more critically about the writing process.
Brown University
Monsters and Beauties, Heroes and Villains: Writing About Literature by Reading Below the Surface

 This class works under the assumption that there is not a single, easy meaning to any piece of literature. Thus, instead of trying to find that one "correct" interpretation, we will be reading closely and actively. You will learn the skills necessary to form your own convincing, thoughtful readings.  Through this process, you will gain the tools and experience necessary to write about literature in contexts like the AP literature test, the college admissions essay, and college-level literature classes.We will be reading stories that seem to have an obvious hero and an obvious villain, including The Adventures of Sherlock Holmes, Dr. Jekyll and Mr. Hyde, The Time Machine, and Dracula.

The Creative Process: Making Your Ideas Come Alive
The most useful skill in the world – no matter what your field of interest – is coming up with exciting ideas and then productively making them happen. This intensive two-week course will guide students to build a creative process and workflow that allows them to sidestep fear and procrastination and happily and confidently create whatever it is they love — essays, software, photographs, events, business ideas, music, video, and anything else they can think of! By breaking down the creative process into seven steps, from playing to scaffolding to getting the word out, students will acquire one of life's most essential skills while completing a project of their choice.
Boston College
This two week long, non-credit program is a collaboration between the New England Center for Investigative Reporting and Boston College. It is instructed by award-winning reporters and veteran journalism teachers from NECIR. The program will meet on Boston College's Chestnut Hill campus and will include trips off campus to conduct interviews. Students will learn valuable journalism skills, explore Boston with new friends from around the country, and build their resumes for college – all while exploring investigative topics related to social justice.

Georgetown
Transform your dreams, ideas, and stories into organized, compelling, creative written works with lectures by renowned literary figures from around the DC area, dynamic courses with Georgetown instructors and graduate students, and insightful, productive feedback from your peers. This combination of workshops and tutorials will help you generate and polish a wealth of new poems, stories and personal essays, and allow you to experiment with inovative forms in the field of creative writing.