What Messaging Apps Are Your Kids Using?
by Abby on
Category: Parenting, Social Networking, Technology, Teen Boys, Teen Girls, Teenagers, Teens and technology
---
If you are over the age of 18, it ca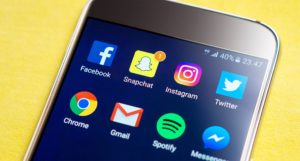 n be difficult to keep track of which messaging apps are all the rage on any given day. Students are often communicating with each other through multiple apps and channels, and new messenger apps pop up frequently. One of the reasons there are so many options for messaging is that each works in different ways: there are apps centered on messaging friends, others that focus on video chat, and even more that coordinate meet-ups. Because of the number, ease, and accessibility of these apps, it is important to understand what your child is using to talk to their friends and how these apps work—especially given that over 70% of US teens have access to a smartphone and many check it over 80 times a day.
 Some of the most popular communication apps used by teens today center on simple text and picture messaging: apps like KIK, Messenger, and Snapchat. KIK allows users to connect with friends, groups, and even bots through a chat interface, and users can send stickers, voice messages, emojis, and media to each other. Messenger works in a very similar way, and boasts integration with its parent company, Facebook. Users can share 10-second video clips with all of their friends, and can edit and augment them with various special effects. These features make Messenger very similar to Snapchat, which is perhaps the most popular app among teens. (We wrote about Snapchat's pervasiveness at length here.)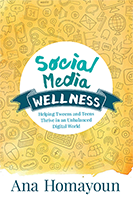 FOR MORE INFORMATION PRE-ORDER ANA HOMAYOUN'S NEW BOOK: Social Media Wellness: Helping Tweens and Teens Thrive in an Unbalanced Digital World, helps parents understand the current digital climate, and provides prescriptive solutions to promote healthy socialization, effective self-regulation, and overall safety.