"Notification Nation": Gentry Magazine in Conversation with Ana Homayoun
by Abby on
Category: Education Articles, Parenting, Schools, Setting Goals, Social Networking, Technology, Teen Boys, Teen Girls, Teenagers, Teens and technology, Wellness
---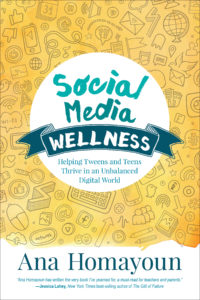 The last time Gentry Magazine sat down with our founder,
Ana Homayoun,
it was 2012 and her book
The Myth of the Perfect Girl
had just been released. For this month's issue, she sat down with them again to discuss her third book,
Social Media Wellness: Helping Tweens and Teens Thrive in an Unbalanced Digital World.
  T
he book aims to illuminate today's social media landscape, inspire critical conversations that parents, teens, and educators need to be having around technology, and offer practical means for helping our kids achieve academic, social, emotional, and physical wellness. "Even though it's called Social Media Wellness, it really extends to include all the different ways we communicate or interact online because so much of it has become convoluted," she notes. As a result, one of Ana's main goals is to bridge the divide between parents and children, and find a balance between parental monitoring and a child's independence.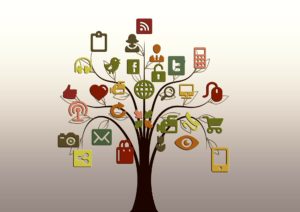 Her ultimate goal on the page, as it is at the helm of Green Ivy in downtown Los Altos, is one of understanding. "Social media isn't good or bad," she explains. "There are positive experiences that come out of being online, as we know in terms of finding community, finding a sense of belonging. At the same time, kids need parents' guidance at every stage of their developmental process. When they go online, parents often don't know what's going on so they can't give that guidance. This book is to help parents and educators understand this new language of social media socialization, and how to talk to kids in a way that promotes healthy socialization, effective self-regulation, and overall safety. Those are the keys to positive development in the social media world." Rather than having fear-based conversations with our kids, which only shifts things underground, Homayoun warns, she suggests an altogether different approach, one based on her understanding of and compassion for modern adolescents and what they are up against online and IRL ("in real life"). "
Social Media Wellness is available for pre-order now! Pre-order Books Incentive: We've created extensive readers guides for students, parents and educators as an incentive for those who pre-order books on/before August 29, 2017. The reader's guides are each about 20 pages long, and offer exercises, thoughtful questions, sample family contracts and other resources to bring the book's message to light. To learn more, visit www.anahomayoun.com.