Staff Post: Are Your Kids On Snapchat?
by Abby on
Category: Parenting, Technology, Teen Boys, Teen Girls, Teenagers, Teens and technology
---
This was written by our fabulous (and popular!) educational consultant, Harsh. He works with students on everything from ACT and SAT test preparation to Chemistry, Physics and Calculus. 
The announcement of the recent IPO of Snap, Inc.,  the company behind the immensely popular app Snapchat, has been hard to miss, especially here in Silicon Valley. The app itself is ever-present among the students we work with at Green Ivy, not to mention the fact that a local high school that made an early investment in the company could stand to make tens of millions of dollars when the stock goes public.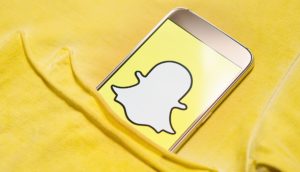 With the glut of messaging and video apps on the market, it can be difficult for those of us older than 25 to keep track of the latest developments, but Snapchat's rapid rise is striking: from 2011 to 2012, the number of people using the Snapchat app every day grew to one million from 1,000, and by the end of last year, an average of 158 million people used the app daily. In addition, more than three-quarters of Americans 18 to 24 who have smartphones use Snapchat at least once month, the average user opens the app more than 18 times a day, and the service's users send more than 2.5 billion messages and images daily.
Part of what makes Snapchat so engaging is its ephemeral quality. It allows users to send videos and pictures to friends, only to have the messages "disappear" moments later. (However, this is misleading, as nothin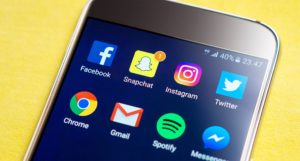 g online ever completely disappears, and users can also capture images from messages if they choose to.) This feature does differentiate it from social media platforms like Twitter and Facebook, and adds to its appeal. This is in part because for users, there is less fear of judgment or the threat of a negative comment thread and ironically, Snapchat's "in the moment" messages are closer to real-life social interactions.
While we always advocate that pa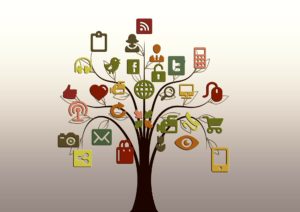 rents be aware of what their children are doing online, because of its immense popularity, Snapchat is an application we believe parents should pay even closer attention to. It is already an app that we frequently counsel our students about given its propensity to lead to distraction and procrastination. Many of its inbuilt features and hooks are centered on keeping user attention, things like streaks—continuous back and forth messaging between friends—along with Emojis that are assigned by the app to indicate friendship levels, and a user's overall Snapchat score. While these benchmarks mean little outside of the app, many students pride themselves on maintaining them, which often means they are rarely unplugged from technology. In the wake of its IPO, Snapchat will no doubt aim to increase usage and adoption, which will inevitably mean more teenage users and ultimately, more distractions.