Staff Spotlight: Catie, Educational Consultant
by Ana Homayoun on
Category: Inspirational Q & A
---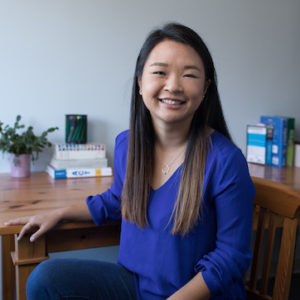 Catie is a graduate of Whitman College in wonderful Walla Walla, WA, and holds a B.A. in Mathematics-Physics. As an undergraduate, she engaged with the Walla Walla community by participating in Science Nights at elementary schools and teaching civil rights lessons in high schools with Whitman Teaches the Movement. In her free time, she loves playing and coaching soccer, enjoying the great outdoors, and practicing her photography skills.
Q&A
1. If you had a free 24 hours to do whatever you wanted, what would you do?
Road trip down the California coast on Highway 1!
2. Where is a place that you are perfectly content and why?
I enjoy grocery stores. I like thinking about all the possible things that I could make.
3. What was the best moment you had in 2017?
There were lots of moments, but the best part of 2017 was my summer road trip along the West Coast. A friend and I visited thirteen national parks and one national monument, camping the whole way (except for when we Airbnb'd a tiny house!!)
Best stars: Joshua Tree
Best rocks: Zion
Best wildlife: Grand Teton and Yellowstone
Best variety: Olympic
4. You majored in math in college. What fascinates you so much about the subject?
I love math because as a mathematician, I'm allowed to be lazy. I was also a physics major, but I always gravitated toward the math side of things because physicists are not afraid of hard work — they don't mind using brute force to find a solution. I enjoy the simplicity, elegance, and laziness of math!
5. What do you love most about your work at Green Ivy?
I love working with students in general, but I especially love working with them on math. There are so many connections to be made between concepts in math that spark an "aha!" moment. Seeing students have those breakthroughs or asking the right questions to facilitate those moments are by far my favorite aspects of working at Green Ivy.
QUICK TAKES 
Best invention of all time: The PopSocket
Favorite breakfast item: avocado anything
Best book you read in 2017: The Tao of Physics by Fritjof Capra
What role would you play in a rock band (lead singer, back up vocals, drummer, guitarist): drummer
Three words your friends would use to describe you: reliable, wise, gullible