The Benefits of Summer Standardized Test Prep
by Ana Homayoun on
Category: College Admissions, College Corner, College Counseling, Parenting, Setting Goals, Summer Plans
---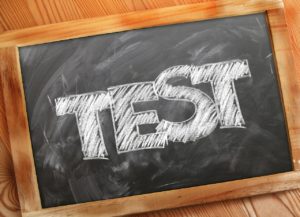 In 2017, the SAT added a new August test date, and we had fantastic results among our Green Ivy students who prepped with us last summer. In fact, many rising seniors were able to add 200–300 points to their SAT scores and 6 or 7 points to their ACT scores, while also getting standardized testing out of the way by the first few weeks of their senior year. This year, the SAT is offered on August 25, and the ACT is offered on September 8, which makes this summer a prime time for students to do their test preparation.
Here are some things to consider about the benefits of summer prep and a few best practices to keep in mind:
For rising seniors, summer is an ideal time for test prep. There is nothing like the relief of having your standardized test-taking behind you once the flurry of senior year begins, and prepping in the summer means not having to make time for it along with your regular academics (not to mention college applications!). This helps lower senior-year stress overall, while allowing time for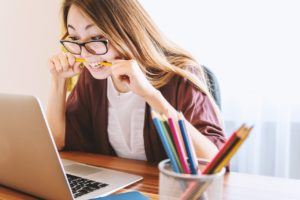 students to retake the SAT or ACT as needed before Early Action or Early Decision deadlines.
Given the singular focus it can provide, student athletes should consider summer test prep. Student athletes are some of the busiest people we work with, and prepping in the summer means not having to schedule around school, practice, and games. In addition, students hoping to get recruited can benefit from having an SAT or ACT score to provide coaches as early as possible. When this has been the case, prepping the summer before junior year has worked well for many of our students.
Prep for 8–10 weeks intensively (once or twice a week) and take the ACT or SAT within a week or so of finishing. Spreading your test prep out over 6–8 months without taking an official test or only prepping once or twice a month isn't the most effective or efficient way to get ready for the SAT or ACT. Preparing for either test requires a great deal of practice, habit, and retention, which has the potential to fade if the student has to wait a month to take the exam or isn't consistently working with the material. Consistency, extensive practice, and taking the real test immediately after you finish prepping are the best ways to raise your scores.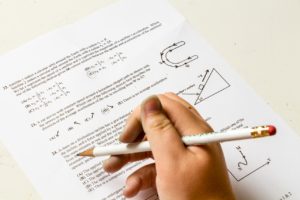 Find customized test prep. At Green Ivy, all of our students take a diagnostic test before they begin working with us. This helps us determine whether they are better suited for the ACT or the SAT, and it helps us pinpoint their strengths and challenges. From these results, we then create a customized program for each student, and focus on specific areas of improvement. Many test centers have a one-size-fits-all curriculum, which may work for some students whose scores are equal across sections; however, for those who have weaknesses in one or more sections, this approach can be less effective.
Practice tests are essential to raising your SAT or ACT score. Students should try to take three or four full-length practice tests in advance of the exam as part of their overall test preparation. We have found this is the best way for students to raise their scores while helping to build critical test-taking skills, which in turn raises confidence and relieves them of typical test anxiety.
For more information on our summer ACT and SAT test preparation packages, click here.