The Pros and Cons of Parental Monitoring Apps
by Abby on
Category: NY Times articles, Parenting, Technology, Teen Boys, Teen Girls, Teenagers, Teens and technology, Wellness
---
Recent studies show that teens and tweens are spending a lot of time online—in fact, teenagers (ages 13-18) use an average of nine hours of entertainment media per day, and tweens (ages 8-12) use an average of six hours a day. Given these rates of consumption, parents are often faced with a two-fold dilemma: understanding what activities these digital natives are engaging in, and deciding whether or not they should take steps to monitor their children's online interactions. In weighing privacy with issues like cyberbullying, predatory behavior and identity theft, parents are left without simple answers.
At Green Ivy, we encourage parents to promote proactive, prosocial online habits through open, honest, and consistent dialogue. The first and best step in finding out what your childr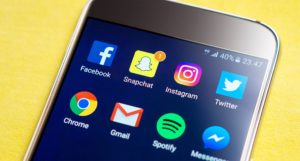 en are doing online is to simply ask them. An easy way to begin the conversation is asking what students in their grade or at their school are using, and ask them to show you how to use apps they are using (or want to be using). Discuss with them  why certain apps are more appealing than others. As Green Ivy founder, Ana Homayoun, notes in her upcoming book, Social Media Wellness, parents are most likely to get honest responses about their children's online life when they ask open-ended questions that are posed without judgment. As she wrote recently in the New York Times, using a fear-based or "all or nothing" approach to teen social media use often encourages them to simply go underground with their behavior. Young people who use closed or secret groups or vault apps may potentially behave in a way they wouldn't if they had a larger audience, and not realize that the even closed or secret groups have the potential for a wider audience. 
Along with promoting open conversations between parents and children, we took a look at some popular parental monitoring apps and the pros and cons of using them to help parents explore this issue further:
Teensafe: This app allows parents to monitor text messages, phone calls and Internet use across the board. While this kind of access to your children's online activities may be tempting, it is also important to decide whether or not it is too extreme of an invasion of privacy and could breach a certain level of trust.
Bark: This relatively new app was created by a group of concerned parents and aims to strike a middle ground between privacy and safety. Instead of monitoring all activity, with Bark, parents can track up to 20 social media platforms, iOS and Android texting, and email accounts, and Bark believes that its unique advantage is that it only lets parents see potentially risky online behavior. 
Limitly: A free app that can set designated use times and limit the kinds of apps your kids have access too. Usage can be blocked entirely during school or at night, for instance, and parents can also view statistics in terms of most frequent apps used and time spent on the device overall.
Google Family Link:  Similar to Limitly, this program allows parents to monitor and limit media use. Parents create a Google Account for their children that tracks use, while managing permitted, and setting a bedtime for devices.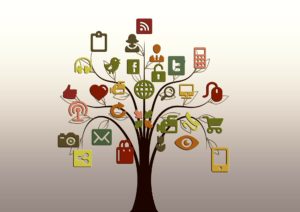 Whatever you decide, having upfront and honest conversations within your children about their online use and your concerns as a parent before setting up monitoring apps may be the best way to encourage self-reflection and intrinsic limit setting in your children.