Dear Soon-To-Be High School Seniors,
Junior year is done! Congrats – you've arrived at the end of a long year. Now is the time to relax, take a breath, and reset. Often daily habits, like drinking water, spending time outside, and getting enough sleep can fall by the wayside during stressful times. In a few months, the college application process will be in full swing. Taking time to get an early start during the summer,  when you're not juggling 5+ classes, activities, and other obligations, will save you time and stress later on. 
Here are five tips for setting yourself up for a smooth college application process: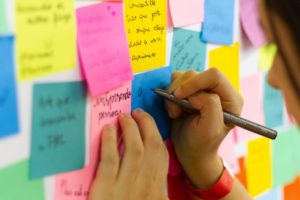 Finalize your college list 
Start thinking about which schools you are interested in and try to curate a variety of "more likely," "likely," and "less likely" schools (others may use the language of "safety," "target," and "reach" schools respectively). Remember: there's no need to apply to 18-24+ colleges, which creates unnecessary feelings of stress and overwhelm. 
Identify your activities and interests
You have probably been involved in different extracurricular activities in and out of school – now is a good time to start compiling these activities in a singular document. This should include information about your responsibilities, the length of your involvement, and any positions you might hold. Pay attention to any central themes that may emerge across your activities (i.e. maybe you're interested in working with animals, coding, or education). Bonus: this can serve as the basis for a resume in the future!
Become comfortable with the personal narrative style
Personal narrative writing can be tough, especially because we don't get a lot of practice with it. An easy way to gain inspiration? Reading biographies, memoirs, and personal essays and see how others write about themselves. Then, think about how you want to write about yourself. Journaling regularly can cultivate your own authentic writerly voice and help you become more comfortable with introspection. 
Research application requirements and timelines 
Every school is different, and college applications consist of some combination of these main elements:
 class choice, rigor, and grades; 
test scores (often optional); 
extracurricular activities, hobbies, pursuits, and interests; 
teacher and counselor recommendations (depending on the school); 
essays (personal statement and/or supplementary questions); 
special circumstances (legacy,* athletic recruit,* applying early decision, institutional priorities, whether a college is looking for a tuba player); 
and a creative portfolio, auditions or other additional information. Go through the different admission sites and begin reviewing the requirements for each school. 
Create an account on the Common Application portal to familiarize yourself with the application process (note: the Common App updates every year on August 1st for the new application cycle) and make note of any major deadlines. 
Break out of your routine
As the college application process ramps up, it may start to feel all-consuming. To avoid developing tunnel vision,set aside time every week to do something new or different or just sitting still outdoors and offline. Go check out the new exhibit at a museum, spend some time at a  park, and/or explore a new part of your city. Opening yourself up to new experiences can help you clear your head, boost your creativity, and gain valuable perspective, all of which are great assets, not only for the application process but also for life.  (note to any adults who may be reading: please remember that high schoolers do not enjoy being asked about their college aspirations at every casual gathering – come up with more creative topics!).
For over two decades, we've provided students with individualized, in-depth guidance and academic support to empower them to develop strong, thoughtful applications that they can feel proud of. To learn more about our programs, click here.
Warm wishes,
Green Ivy Educational Consulting